Do you want perfect quality "block shaver" snow texture but don't have a whole lot of counter space?
Here's the answer for you...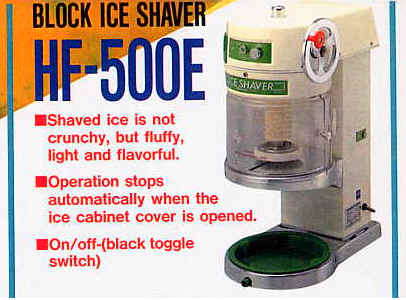 The Hatsuyuki HF-500E Block Ice Shavers are Now in Stock and Ready to Ship!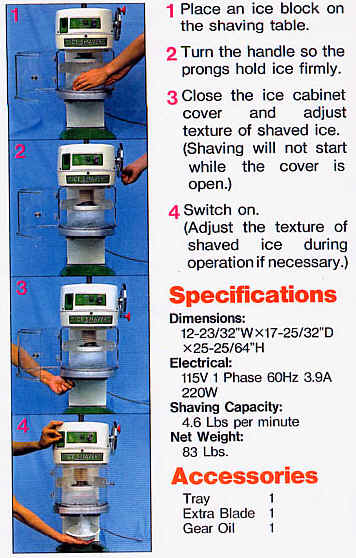 Perfect for carts and kiosks, the HF-500E combines the unbeatable quality of a block ice shaver with the benefit of using very little countertop space. And it's now sold with a free "Foot Switch"!
Call FlavorSnow at (800) 878-9546 or e-mail to: sales@flavorsnow.com
---
Copyright © 1995-2019 FlavorSnow Mfg. Co.™ All rights reserved.
Revised March 22, 2019