Do you want great quality snow texture with the convenience of using cube or crushed ice instead of blocks?
Here's the answer...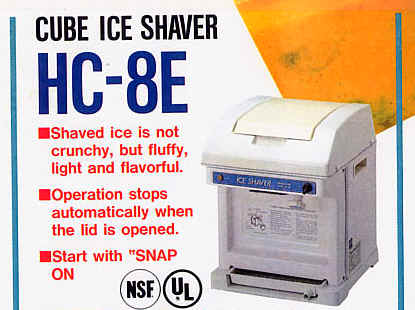 The Hatsuyuki HC-8E Cube Ice Shaver Now in Stock and Ready to Ship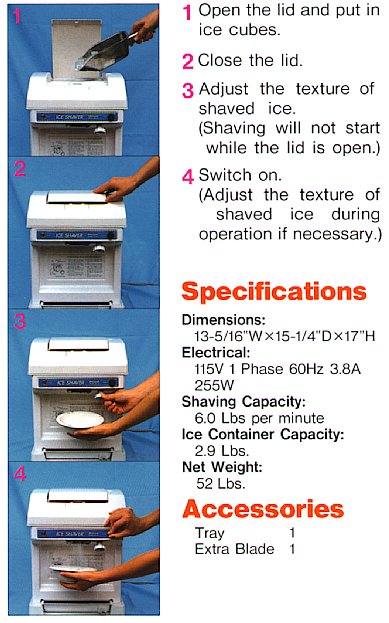 The HC-8E combines the convenience of using cube or crushed ice along with the benefit of using only a small amount of counter space.
Buy now and get a convenient "On/Off Foot Switch" for FREE! A foot switch can also lengthen the life of your HC-8E's lid switch as well!
Great News! The HC-8E is also available in a 12 Volt DC version that runs off a 12 Volt DC battery. Now there's no need to have a generator or utility power source to operate in remote locations.
You can be in business in a matter of hours with this lightweight commercial grade shaver and a few bags of ice from your local convenience store.
Call FlavorSnow at (800) 878-9546 or e-mail to: sales@flavorsnow.com
---
Copyright © 1995-2019 FlavorSnow Mfg. Co.™ All rights reserved.
Revised March 22, 2019